News WE ARE HIRING: Junior Researcher
WE ARE HIRING: Junior Researcher
Published on July 28, 2023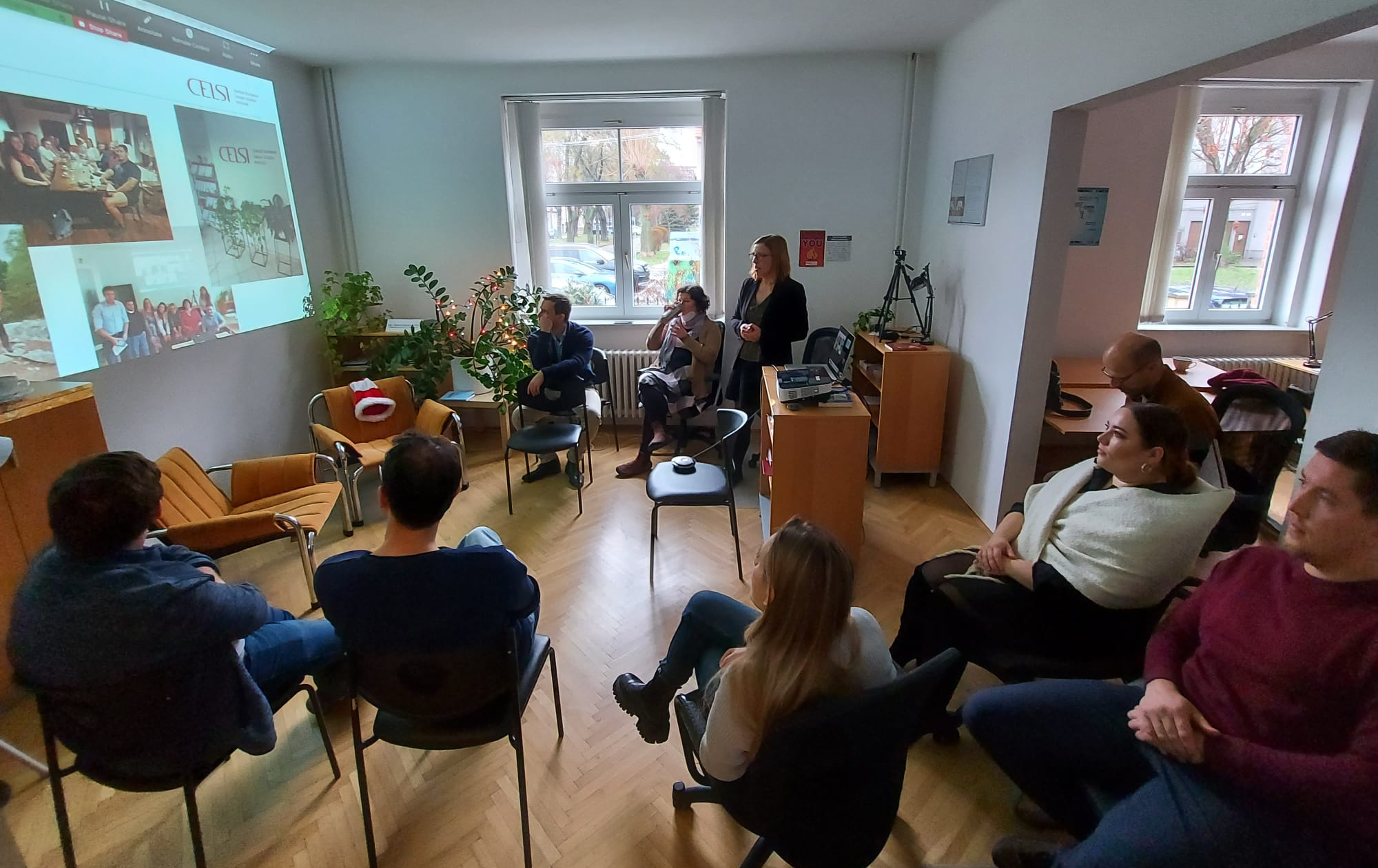 We are currently seeking a highly motivated Junior Researcher (part-time, full-time) to join our team at the Central European Labour Studies Institute (CELSI). CELSI is an internationally recognized research institute based in Bratislava, Slovakia, dedicated to conducting interdisciplinary research and analysis on various aspects of labour markets, employment relations, and social policies in Central and Eastern Europe. As a Junior Researcher at CELSI, you will play a crucial role in supporting our research efforts and contributing to the development of innovative projects in the field of labour market, wages, and working conditions in Europe and beyond.
The successful candidate will be based at CELSI in Bratislava and will collaborate closely with the global WageIndicator Foundation as part of a joint team effort. This collaboration will offer valuable exposure to international research and policy work, enabling a global impact.
Key Tasks:
Support salary survey calculations and data cleaning.
Calculate and upload wages in context, considering national poverty line, minimum wages, living wages, and skilled wages.
Assist in the ongoing search for project opportunities, tenders, and grants.
Stay updated on relevant news, key stakeholders, and policy debates in the field.
Contribute to writing proposals, blogs, articles, and research papers.
Aid in data collection on the cost of living in specific regions.
Coordinate and engage with a network of researchers within and outside CELSI and WageIndicator.
Generate innovative ideas for research projects on labour markets, working conditions, and workers' rights.
These tasks provide a diverse and engaging role, offering you the opportunity to contribute to impactful research initiatives in the field of labour studies.
Required Skills:
Master's degree in Statistics, Econometrics, Economics, Quantitative Social Science, or Labour Studies with a strong quantitative focus.
Excellent command of English, with proficiency in additional languages considered a plus.
Proficiency in statistical software such as R, STATA, or SPSS.
Self-motivated individual with a keen interest in labour market issues and the ability to translate information into actionable steps.
Familiarity with global labour market issues and the ability to think beyond national boundaries.
Embrace cultural diversity and work effectively in a team while being capable of working independently.
Experience in writing analytical texts such as research and policy papers and blogs.
Strong communication skills and the ability to effectively report to CELSI Managing and Research Directors.
Nice-to-Have Qualifications:
Prior experience working as a researcher or intern in a research institute or analytical unit of a national or international organization.
Knowledge of programming languages such as Python or similar.
Proactive in researching and translating hot issues into research opportunities and participation in debates at the EU and global levels involving key stakeholders like trade unions, employers' associations, labour rights organizations, the European Commission, European Parliament, ILO, OECD, etc.
If you are a dedicated and proactive individual with a passion for labour market issues and a strong research background, we encourage you to apply. Join the team at CELSI, an internationally recognized research institute committed to advancing knowledge in labour markets, employment relations, and social policies in Central and Eastern Europe. We offer a dynamic work environment that fosters professional growth and the opportunity to make a meaningful impact. At CELSI, we are committed to fostering a supportive and inclusive work environment.
Our Offer:
Meaningful Mission: Join us in our mission to conduct impactful research and analysis on labour markets, employment relations, and social policies in Central and Eastern Europe and beyond. You will have the opportunity to contribute to research that addresses critical issues and makes a real difference in people's lives.
Collaborative Work Environment: Experience a collaborative work environment where teamwork, cooperation, and knowledge sharing are valued. You will work closely with a diverse team of researchers, experts, and professionals, fostering a stimulating and supportive atmosphere.
Professional Development: We are committed to the professional growth and development of our employees. You will have access to learning and knowledge exchange seminars, conferences, workshops, and resources to enhance your skills and expand your knowledge in the field of labour studies.
International Exposure: Collaborate with the WageIndicator Foundation and other renowned international partners and gain valuable exposure to international research, policy work, and collaborations. You will have the opportunity to engage with global stakeholders, contributing to research that has a broad impact.
Advancement Opportunities: As a junior researcher, you will have the opportunity to develop your research skills, build a strong professional network, and advance your career in the field of labour studies. We support and encourage the growth of our employees, providing opportunities for advancement and recognition of their contributions.
Equal Opportunity Employer: We are an equal opportunity employer that values diversity and promotes equal opportunities for all applicants and employees, regardless of their background, gender, ethnicity, or other personal characteristics.
Remuneration:
At CELSI, we offer a competitive salary range EUR 1,775-2,219 gross per month (full time equivalent) that will be commensurate with the responsibilities and qualifications of the Junior Researcher position. The position can be full-time or part-time, negotiable.
Join CELSI, where you can make a meaningful impact, work in a supportive environment, and contribute to cutting-edge research in labour markets and social policies. Apply now and be part of our dedicated team. Please submit your application, including your CV and a cover letter, to analysis@celsi.sk. Please mention "CELSI Junior Researcher" in the subject line. If you have a question, contact martin.kahanec@celsi.sk.