News Fresh study by CELSI researchers on less restrictive immigration and integration policies mitigate immigrants' labor market disadvantage
Fresh study by CELSI researchers on less restrictive immigration and integration policies mitigate immigrants' labor market disadvantage
Published on June 7, 2023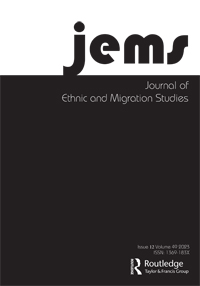 In European Union (EU) labor markets, there are noticeable disparities in labor market outcomes between immigrant and native populations, indicating the existence of widespread labor market hierarchies. Despite significant investments in migration and integration policies, it remains uncertain whether these efforts contribute to the alleviation or perpetuation of labor market hierarchies between natives and immigrants.
CELSI's senior researcher Martin Guzi, scientific director Martin Kahanec, and research fellow Lucia Mýtna Kureková shed light on this issue in their recent research article published in the Journal of Ethnic and Migration Studies.
Based on a longitudinal analysis using individual- and country-level data, the authors argue that implementing less restrictive immigration and integration policies may help mitigate existing labor market disadvantages faced by immigrants by providing immigrants with greater opportunities to fulfill their potential, hence contributing to a reduction in immigrant-native labor market hierarchies.
Guzi, M., Kahanec, M., & Mýtna Kureková, L. (2023). The impact of immigration and integration policies on immigrant-native labour market hierarchies. Journal of Ethnic and Migration Studies, 1-19.
The article is downloadable here: https://www.tandfonline.com/doi/full/10.1080/1369183X.2023.2207339