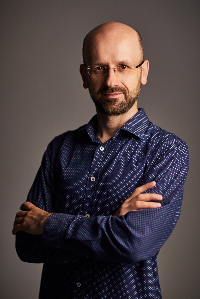 Martin Guzi
Senior Researcher:
CERGE-EI and Comenius University
Research areas:
(Labour) Data and Measurement, Labour Mobility
Email:
martin.guzi@celsi.sk
Martin Guzi has an educational background in mathematics and economics (MA Comenius University, PhD CERGE-EI), and counts with some 15 years of experience in the area of the labor economics with a focus on migration, income adequacy, subjective well-being, social welfare schemes, and integration policies.
Martin Guzi collaborates with CELSI since 2010. He works as an Assistant Professor at Masaryk University in Brno and before he worked as a Research Affiliate at the Institute for the Study of Labour (IZA) in Bonn. He is acquainted with empirical research methods suitable for investigating causal relationships and his research got published in the Journal of Population Economics, Journal of European Social Policy, Kyklos, and the International Journal of Manpower.