Seminars
M. Kahanec; M. Guzi & L. Mýtna Kureková: What explains immigrant-native gaps in European labor markets: The role of institutions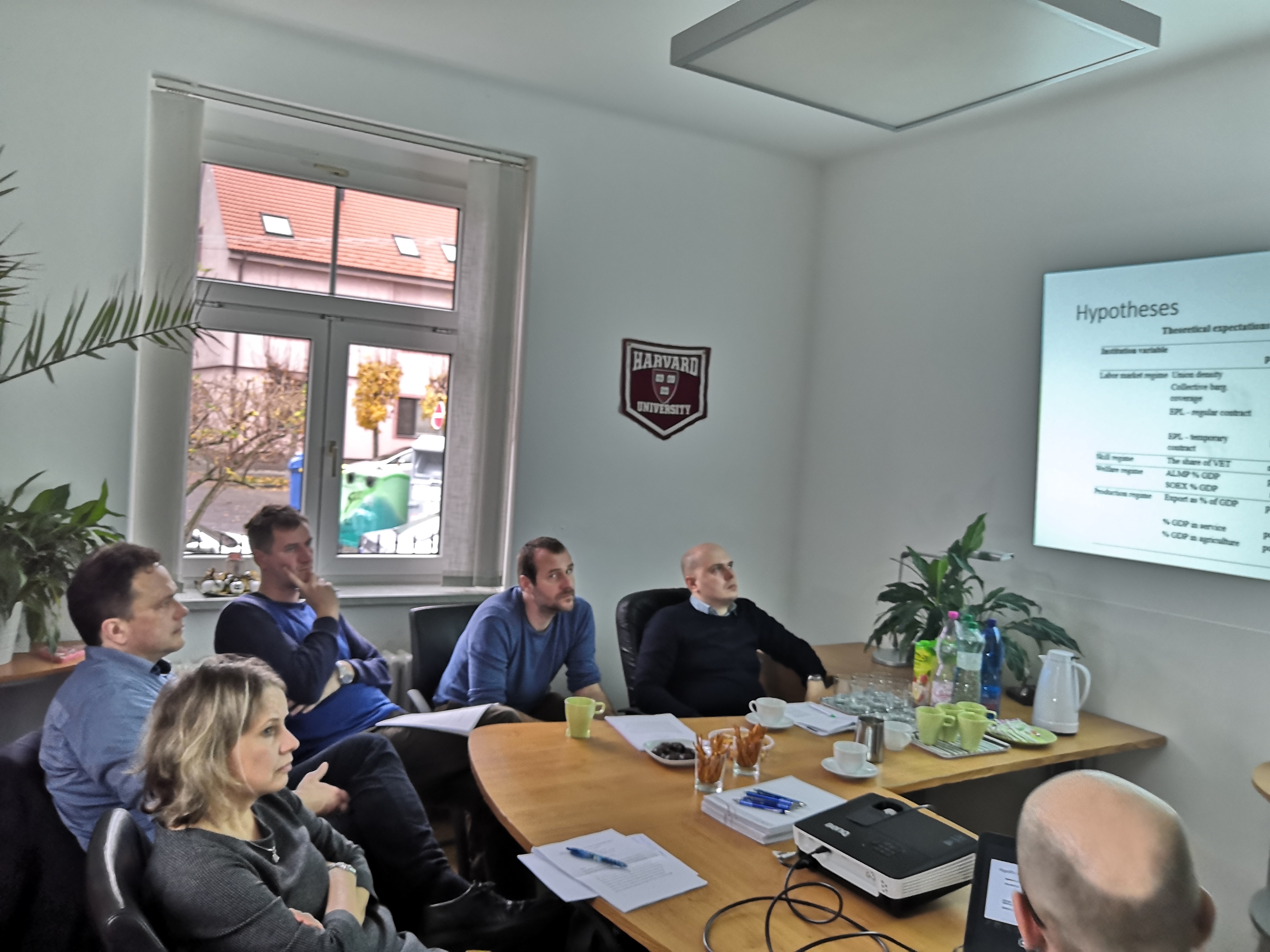 Another inspiring debate at CELSI Frontiers Seminar
Martin Kahanec, Martin Guzi and Lucia Mýtna Kureková received very helpful suggestions and questions about their paper: "What explains immigrant-native gaps in European labor markets: The role of institutions" during the seminar.
The small format of this event facilitates a very participative and open discussion with enough time to dig really deep into the data, methods, interpretations, etc. of the presented research.
An earlier version fo the paper downloadable here.